Since we have this new section, I thought I'd continue the conceal carry guns discussion here.  For those who haven't seen it, it's in a thread I started in the "Lever Guns" section, regarding a Henry Big Boy rifle I'm smitten with.  (Yes, we are not afraid to drift a topic around here.)
I'm in a photo-sharing mood, so here's a picture of the S&W 629 I mentioned in that thread: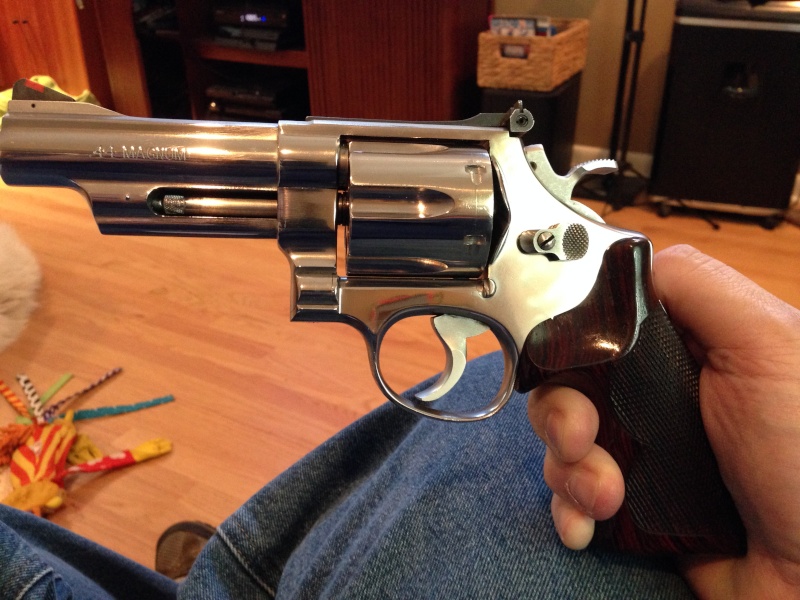 And here's a picture of a recent target I shot with it, using 200 grain wadcutters which are the same weight and have the same velocity of the carry ammo I use in that 629 (the carry ammo being Underwood 44 Specials with 200 grain Gold Dots at 1100 fps).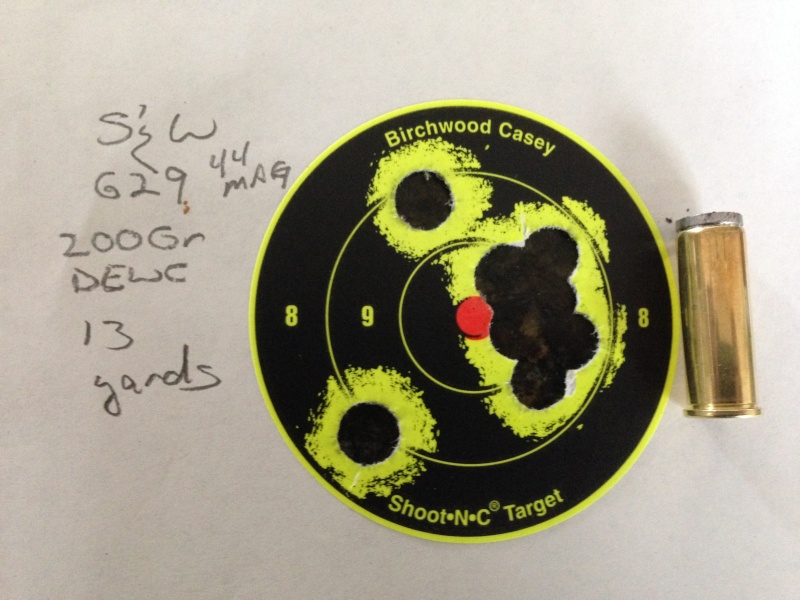 Yes, I know.  It's heavy.  And big.  And it only holds 6 rounds.  I love this revolver, though.  When wearing fall and winter clothing, and wearing an IWB holster from Theis Holsters (similar to Crossbreed), the Spegel boot grips never print.  It's not any heavier than a full-sized 1911, it's very accurate, and follow up shots are quick with these high level 44 specials (which generate 537.5 ft-lbs of muzzle energy).  
Certainly, it's not for everyone.  But I think it's a fine choice for wheelgun fanatics who are large mammals, like me.