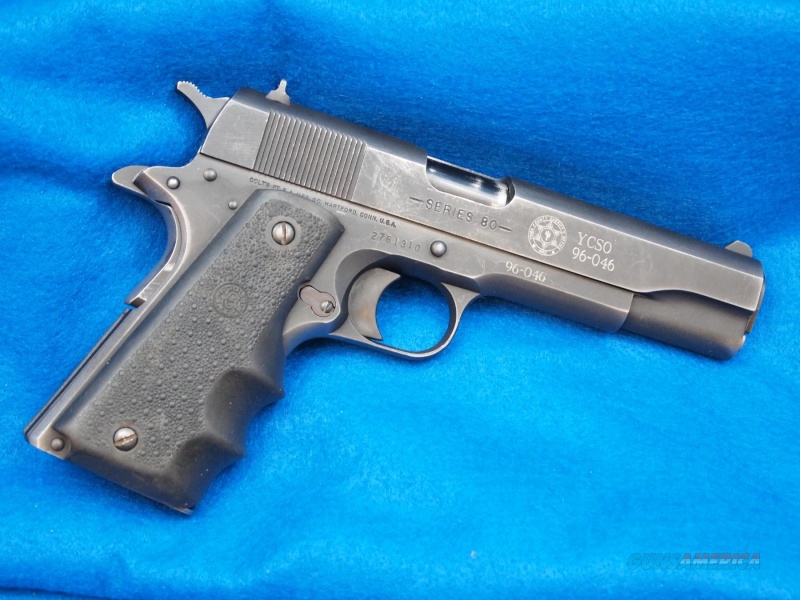 Over the weekend, I noticed an ad for police trade-in Colt 1911's.  Checked it out and ordered one on the spot.
It's a Colt M1991A1, 5 inch barrel, trade-in from the Yuma County (Arizona) Sheriff's Department.
I've always wanted a Colt 1911.  Also always wanted a police trade-in gun.  For $500, I got everything I wanted.
It's possible this might be a dog, but if that's the case I will just deal with it and fix what needs fixed.  The Yuma County Sheriff's logo on the slide is more than enough for me to be happy with this.  Will let you all know how it turns out.  
I will definitely get rid of the ugly Hogue grips, I just have to settle on a worthy replacement.  Thinking maybe something in checkered ivory polymer.  However, I'll accept any suggestions.